Crimson Blossom
---
An adventuring Free Company and Izakaya (eastern dive bar) located in Shirogane!

Shirogane Ward 10 Subdivision, Plot 35

Open Bar Nights Weekly Saturday at 8 PM Eastern (in the basement!) until midnight!
Weekly FC combat events every Sunday at 8 PM Eastern!

We are currently hiring one bartender and two waitstaff! Speak to any staff member to find out how to apply!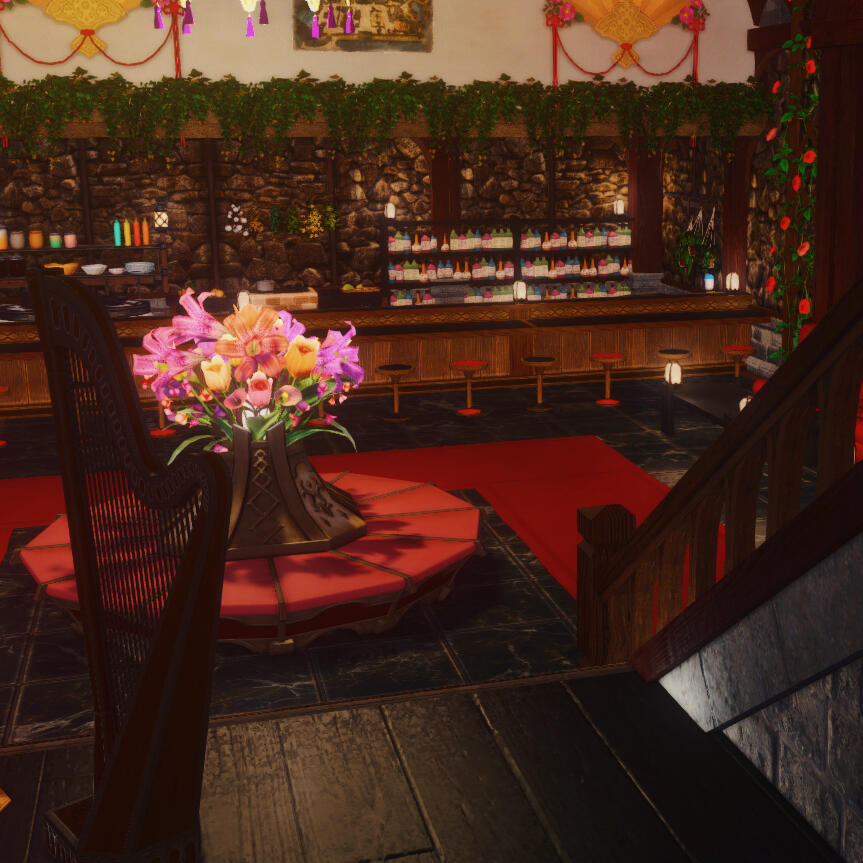 The Bar
---
Interested in imbibing in some drinks? Perhaps enjoying something a little slice of Eorzea out east? Find out more below!
The Adventure
---
Learn about the mercenary side of the Crimson Blossom. Their tenants, their goals, and how to sign up yourself!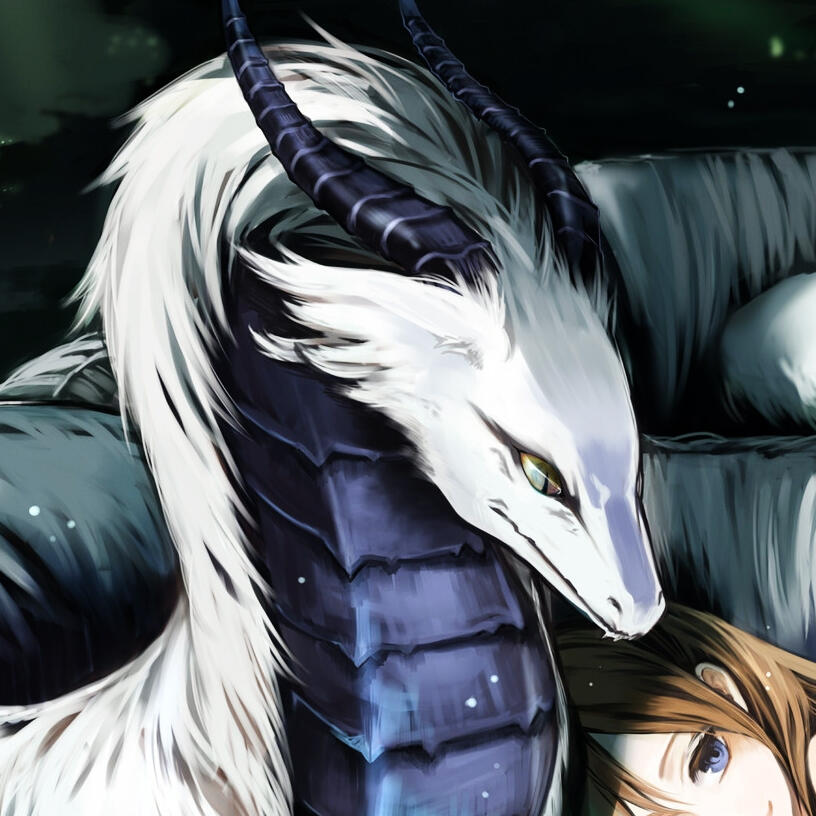 The People
---
Interested in learning more about the people who help run the Crimson Blossom and fight along side everyone?
© Untitled. All rights reserved.
Recently founded and open for business in Shirogane, Crimson Blossom is a bar opened by veteran and veteran barkeep Miku as a means of which to serve the people of Kugane once more as she had in her past, as well as make connections amongst mercenaries, traders and travelers of all kinds!

Please note all gil prices are RP only and any in game gil given to staff is considered a tip.

House Rules:
Be polite to staff and your fellow customers
Take any fights outside
Any rowdy guests can and will be asked to leave the premises


Physical Location: Shirogane Ward 10 Subdivision, Plot 35 Basement
Open Bar every Saturday at 8 PM Eastern until midnight!
Private events negotiable.
The Adventure!
Interested in signing up to fight alongside the Crimson Blossom? We're always looking for able bodied, good hearted adventurer's to join us on our next adventure!

The Crimson Blossom prides itself on being an adventuring company by and for those looking to make the world a little brighter in their own way. Be they wayward souls looking to repent for their past, new adventurers trying to get their feet wet or any in between, then we, the Crimson Blossom, welcome you to our fold! All that is asked of it's members is that they uphold the core tenants of the company.

Tenants
1.) Do what is morally right by you.
2.) Treat both your comrades and others with kindness.
3.) Conflicts are never to come to violence between members.
4.) Regardless of one's origin, we are all deserving of respect. Everyone has their place amongst the company.
5.) When in doubt follow the chain of command.
6.) Respect the privacy of the company. The contents of our contracts remain within our walls.
7.) Leave no comrades behind.


OOC: Weekly dice events every Sunday at 8 PM Eastern using a custom dice system. (More details upon inquiry!)
Drink Specials
Cherry Blossom

The namesake of the company,
Doman aged sake, cherry heering, orange liqueur, grenadine, a splash of lime and a dash of bitters make this pink treat pop!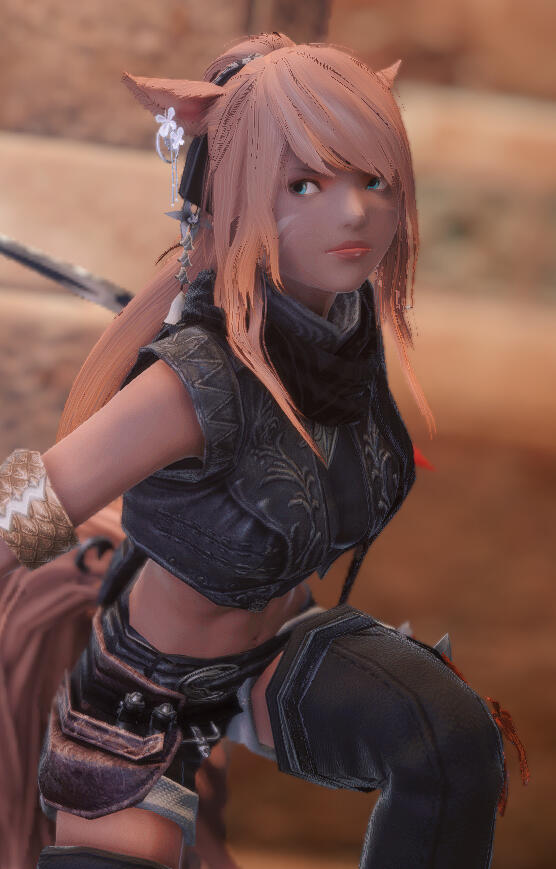 The Far East Side

East meets west with this cocktail of Hingan Sake, Gridanian Elderflower Liquer, Ala Mhigan Tequila, lemon juice and shiso leaves, served with a shiso leaf for garnish.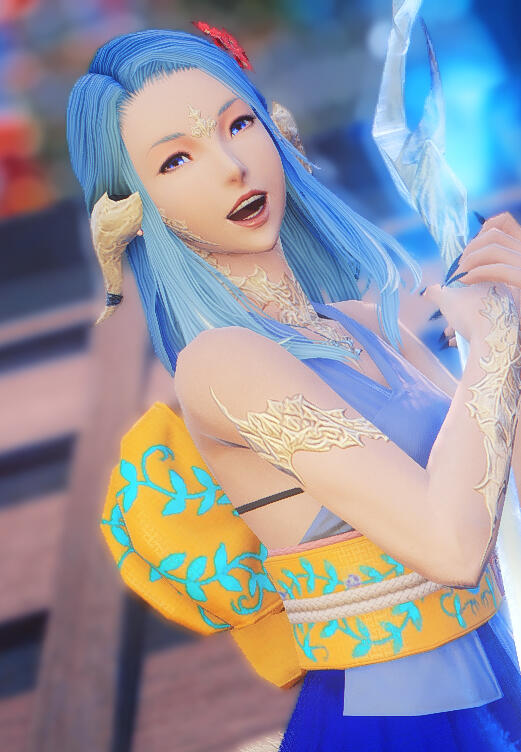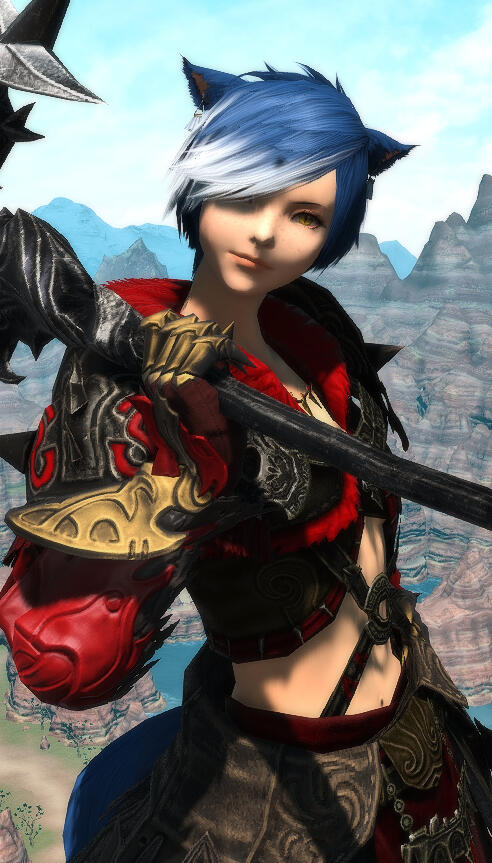 New Fashioned

Barrel aged Limsan bourbon, smoke infused demerara syrup, housemade aromatic and orange bitters, served with a twist of charred lemon expressed over the glass.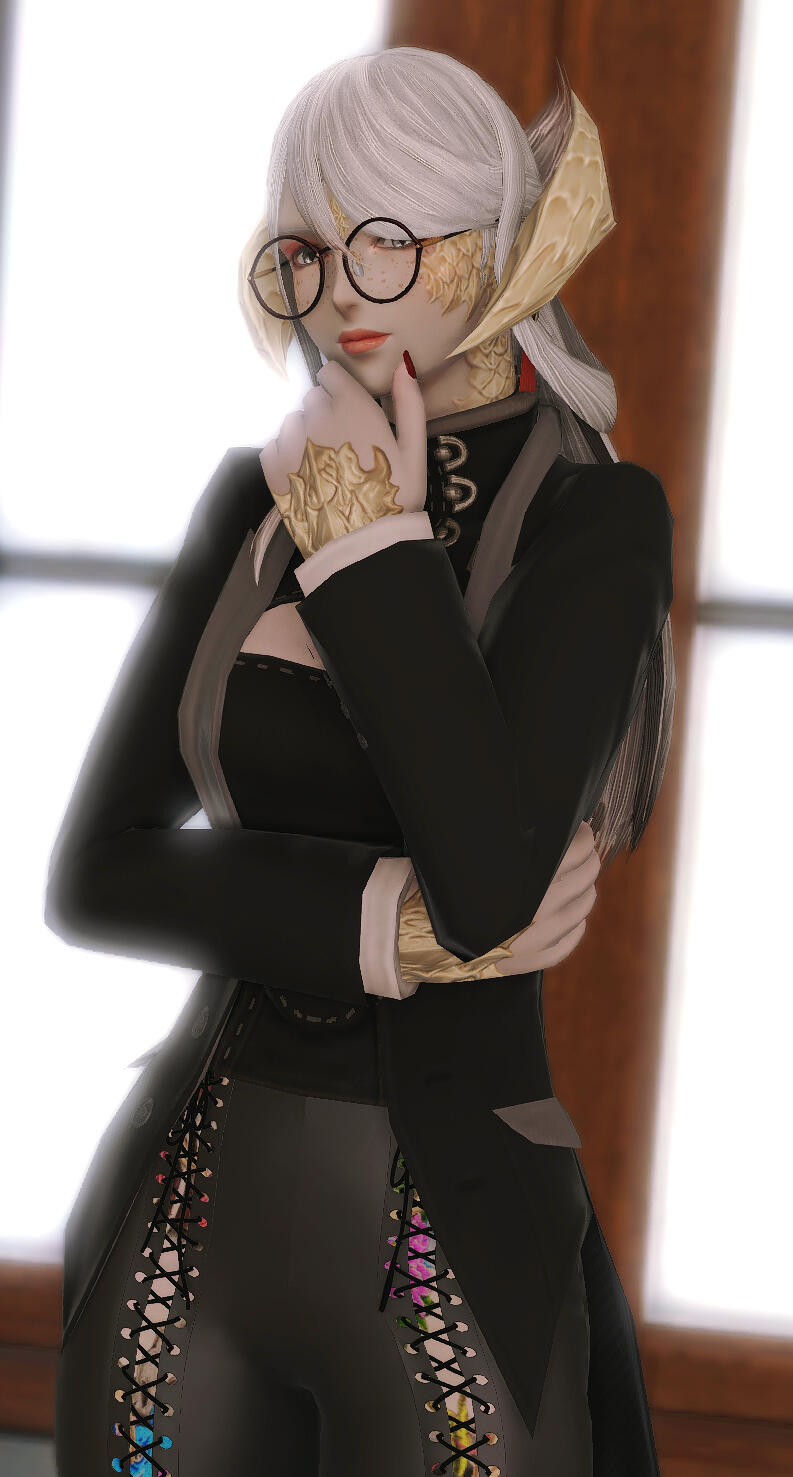 Twos a Pear

Pear Brandy from the head baker's tribe in the South Shroud, pear nectar, aromatic bitters, sparkling wine, served with a thin slice of pear and a sugared rim for garnish and a sidecar of dry sparkling wine for balance.
Any common cocktail can also be made by our well stocked bar, as well as just about any liquor neat! Simply ask your bartender or server!
Sake and Soju
Doman Nigori
Doman Plum Sake
Doman Aged Sake
Hingan Sake
Hingan Rolanberry Sake
Hingan Orange Sake
Nagxian Soju
Nagxian Rolanberry Soju
Other Drinks

Aged Wineport Red
Wineport White
Ishgardian Brandy
Dravanian Mead
Nhaara Tribe Pear Brandy
Dalmascan Red ( Ask your server!)
Tea
Thavnairian Black
Ishgardian Black
Sencha
Matcha
Gyokuro
Silver Needle
Shroudrose
Nagxian Pu-erh
Food
East
Edamame
Steamed Soybeans tossed in salt, perfect to snack on

Gyoza
Steamed or Fried Pork and Cabbage Dumplings with a sweet dipping sauce

Onigiri
Plain, fish or plum filled seasoned rice balls wrapped in nori (dried seaweed)

Katsu Tori
Marinated, Pressed and Fried Chicken Steak, served with a sweet sauce and rice

Hingan Sashimi Sampler
Thin Sliced lean and fatty tuna, shrimp, scallop, grilled eel and sea urchin, all from the Ruby Sea!

Kitsune Udon
Chewy wheat noodles with grated mountain yam, fried tofu and spring onions served in a light salty fish broth (dashi), a Doman staple!

Doman Kushiyaki
One River Freshwater fish, deheaded, descaled and tailed, then salted and skewered before grilled to a crisp. Served whole straight from the owners home village!

Xaelic Guriltai Shul
Dzo Noodle Soup with root vegetables served in a beef broth, straight from the Steppe!
West
Hot Wings
Freshly made wings served with a spicy sauce of your choice , varying a scale from one to five - five being for the extra brave.


The Big Boy
Two large beef patties topped with cheese, lettuce, tomatoes, fresh onion and house made pickles and mustard on top of a house made toasted bun.


The Hangover Burger
One Large patty topped with cheddar cheese, lettuce, tomato, beef, a fried egg and hot sauce. Get ahead of the morning after with this late night treat!



Monte Christo
A pan fried sandwich made from fresh home made white bread dipped in egg and topped off with mustard, mayo, baked ham, cheese and fine seasoning.


Gridanian Brats
Juicy flame grilled Gridanian sausage, sliced and served in honey mustard and served with a side of mixed sweet and hot sautéed peppers.
Dessert
The White Mage
Tiramisu cakes (heavy on the rum) iced in white chocolate and garnished with thin slices of rolanberry. This one is the Baker's favorite.

Lemon Dream
Soft-batch lemon cookies glazed with cream cheese to form a perfect combination of both tangy and sweet. These truly are a dream for anyone who enjoys strong citrus flavors.

The Black Mage
Decadent fudgy and rich chocolate rolled with sweet vanilla crème and a dark chocolate ganache. Eating one of these truly will having you feel all-powerful. Try not to drop Enochian while you enjoy this explosive flavor.


Rolanberry Loaf
No fancy names needed for this one. Soft, freshly baked bread loaded with rolaberries fresh from the market. What's not to love!?


Matcha Ice Cream
Another house favorite this sweet, cold treat is made using powdered green tea leaves and gives the otherwise sweet ice cream a subtle bitterness that many enjoy.

Mitarashi Dango
Soft and chewy Doman dango served four to a stick and glazed in a sweet and salty mitarashi sauce said to be procured locally!

Ichigo Daifuku
Succulent Rolanberries coated in a sweet red bean paste and wrapped in an outer layer of chewy Doman mochi.